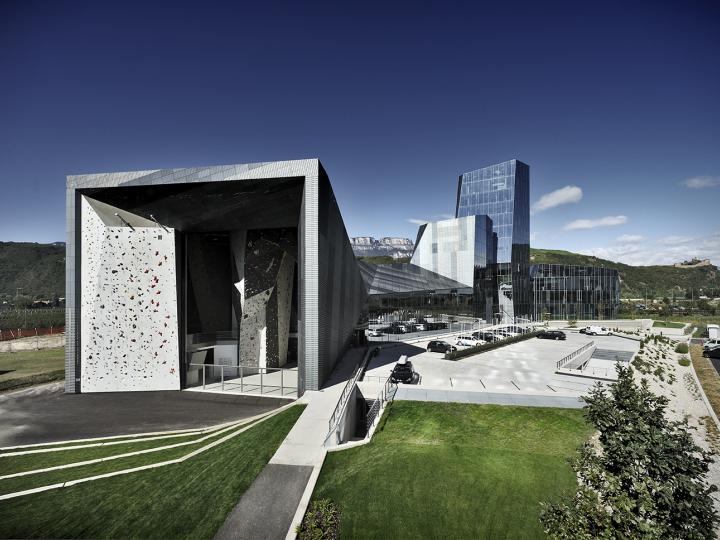 Location: Bolzano (Italy)
Construction dates: 2007-2011
Designed by: Park Associati, Via Garofalo 31, 20133 Milano (MI), www.parkassociati.com
The Salewa headquarters is fully integrated into the landscape surrounding Bolzano where the uncontaminated nature of the mountains meets the border of the city.
As well as housing new work spaces, the building aims at providing a space of interaction and communication between the company and its network of suppliers, partners and clients.
The building comprises multifaceted slabs and towers. This 50-meter tall structure is the highest building in the city.
The project combines an electro-colored micro-perforated aluminum skin with a large vertical glass cladding that generates a crystal rock visual effect.
The interaction between the thin sheet metal-like pillars and the delicate protective layers frames the façades and underlines the contrast between visible and invisible areas.
Designing a complex that satisfies the most demanding communication and entrepreneurial standards within a unique geographic location has been a major challenge that found a positive outcome in creating a space able to foster material and immaterial relations that constitute the life of a modern company.